Foreign Customers View The Poduction Process Of Steel Welded Mesh
Feb. 28, 2019
Foreign Customers View The Poduction Process Of Steel Welded Mesh
This week, Australian customers arrived in Hengshui Anping by plane. In Anping, the customer visited the factory together with the responsible person and took a group photo.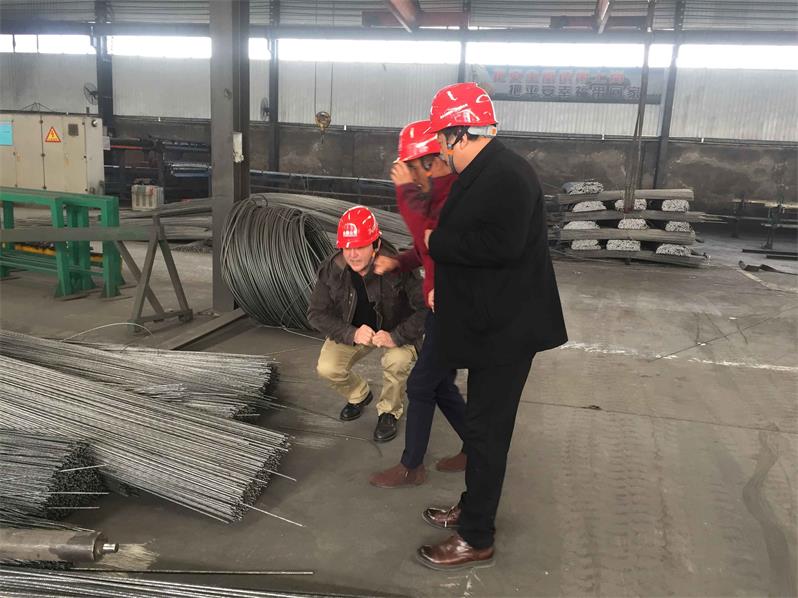 In addition ,we conducted detailed negotiations on a142 reinforcement welded mesh products that our customers care about . Including raw materials procurement, specifications, production processes, and executive standards for steel welded mesh.
Our factory not only produces concrete reinforcing wire mesh, but also can be competent for the production of iron wire mesh such as chicken wire netting,chain link mesh fence, woven crimp wire mesh for vibrating and so on. So if you have the production requirements of the iron wire mesh, please feel free to leave a message to us.